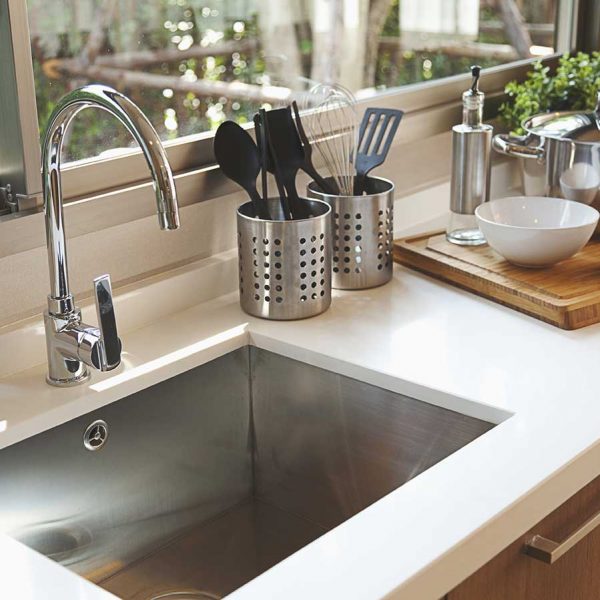 Drawers are crucial to the success of any kitchen renovation or bathroom makeover. Here at Elite Kitchens, we are proud to offer a wide selection of kitchen drawers, catering to kitchens and bathrooms of all sizes, shapes and styles. To ensure that you make the right choice, our design team will visit your home, where they'll undertake extensive assessments and measurements. This is all part of the service, when you put your kitchen installation in our hands.
Kitchen drawers of all shapes and sizes
These days, the sheer number of drawer options on the market is overwhelming. However, with careful consideration of your lifestyle, home and design vision, we'll help you decide. That's whether you have your heart set on a stunning Hamptons-style kitchen, a magnificent bathroom or a simple addition to a child's bedroom. Regardless of the size or scope of the task at hand, we approach it with the same level of professionalism, armed with more than twenty years of experience.
Have you been dreaming about an expansive pantry, where you can fit everything you need without having to worry about running out of room? By adding some drawer options under the bench (in addition to shelves), you can create extra space, but won't have to compromise the pantry's efficiency or design. Are you wondering how to make the most of the space under your sink? A series of well-designed fitted drawers will provide the ideal place to store cleaning tools and products, while freeing up the shelves for other items. Have you been thinking about the best way to utilise the kitchen corners? Don't let them turn into a dark, cluttered mess: install fitted drawers from the get-go, so you can lay your hands on what you need, exactly when you need it.
The kitchen drawer experts Newcastle
On top of contemplating design, you'll have to think about materials, styles, colours and hardware. Such are factors are usually dictated by your master scheme. Once that's figured out, it's simply a matter of deciding whether the kitchen drawers will fit in naturally and seamlessly or act as an eye-catching element, through the use of contrasting materials or colours.
Would you like to learn more about kitchen drawers? Get in touch today.
Kitchens, Bathrooms and Bars Designed With You In Mind
For beautiful kitchens, bathrooms, in-home bars, entertainment areas and custom furniture designed for your specific lifestyle requirements, look no further than Elite Kitchens & Bars.