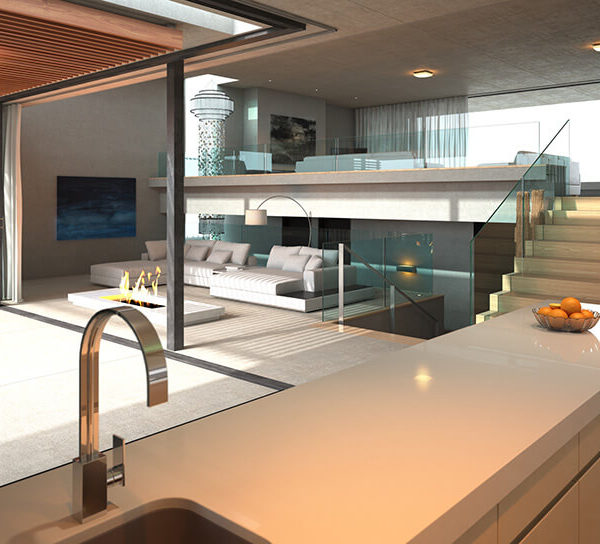 Due to their prominence in the kitchen, benchtops are the most important focal point of the entire space and determine its overall aesthetic appeal. Whatever your kitchen décor and the look you're trying to achieve, we'll provide the perfect benchtop to meet your design and style requirements.
A benchtop can make or break a kitchen. After all, it's the spot where the cook does most of the work and, in some cases, where the family gathers for snacking and chatting. Moreover, the benchtop is often one of the most powerful visual elements of a kitchen interior. When considering a kitchen reno or kitchen makeover, it's important to put a lot of thought and time into kitchen bench design.
But benchtops aren't solely about aesthetics, they're inherently functional, which means only quality products from leading manufacturers such as Caesarstone, Quantum Quartz and Essa Stone will do. Whether you have a specific style in mind or need expert advice, we'll ensure your new benchtop matches your vision and exceeds your expectations. Our Newcastle benchtop experts work with:
Along with kitchen benchtops for Mayfield homeowners, we also create spacious benchtops for in-home bars and offer a complete range of complementary products, including stunning splashbacks and quality accessories from internationally acclaimed brands. To learn more, contact Elite Kitchens & Bars today.
The benchmark in benchtop designs
Elite Kitchens creates magnificent kitchen benchtops in Newcastle, the Hunter Valley and nearby areas. We work in a range of materials, including stone, timber, laminate and Corian. While stone offers durability, timelessness and a classic look, timber can create a warm, rustic, homely feel. If your budget is limited, you might choose laminate, which is more affordable than stone or timber, yet still attractive and long-lasting. Then there's Corian, a high-tech material that has become popular all over the world for its elegance, versatility and ability to withstand the elements.
As well as deciding upon materials, you'll need to think about size, function and placement. There are numerous questions to consider. How can you maximise benchtop oven space, without cluttering your kitchen reno? How many people will be using the benchtop and for what purposes? Will the benchtop designs be part of an entire kitchen renovation or simply an addition to your existing kitchen?
Benchtops Newcastle
The good news is that you don't have to work out everything on your own, Our fantastic, experienced team is here to help. We're experts in designing and building benchtops in Newcastle and surrounds. Over two decades, we've developed an in-depth knowledge of the needs and lifestyles of local homeowners.
Kitchens, Bathrooms and Bars Designed With You In Mind
For beautiful kitchens, bathrooms, in-home bars, entertainment areas and custom furniture designed for your specific lifestyle requirements, look no further than Elite Kitchens & Bars.