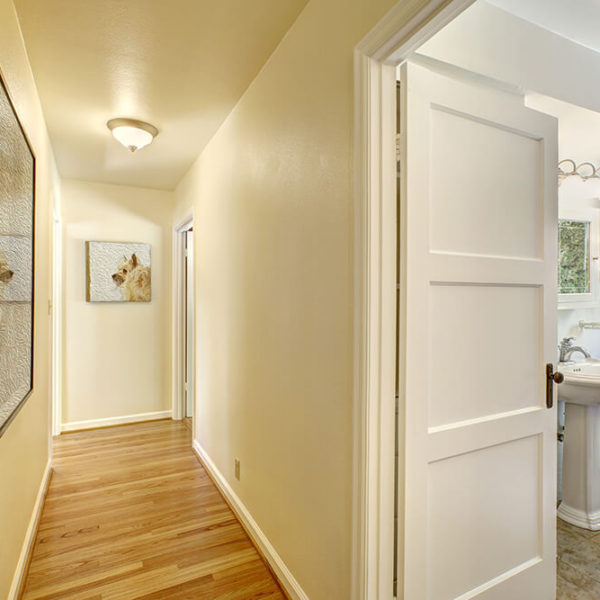 Despite their standing on the fringes of the room, choosing the right texture and colour for doors within your home is critical in balancing your interior design style and the feel of your home. When it comes to the kitchen, this remains as true as ever.
As one of the first things noticed upon entering a bathroom or kitchen, the doors you choose project play a major role in the overall appearance of the space. At Elite Kitchens & Bars, we supply and fit bathroom, kitchen cabinet, and front doors in Newcastle using the highest quality products and materials from industry-leading manufacturers.
20 years experience
After an initial measure and quote at your home, we'll supply and fit your bathroom or kitchen doors quickly, professionally and without hassle. At Elite Kitchens, we're conscious of keeping the disruption within your home to a minimum, working efficiently and quietly to ensure your home gets the affordable transformation it deserves, without burdening you and your family with unsightly mess or frustrating noise.
Elite Kitchens has created exceptional doors for kitchens in Newcastle, the Hunter Valley and nearby areas for over two decades. We work in a range of materials and across an excellent range of door styles and materials to suit all residential bathroom and kitchen environments. Each project, delivered with the highest level of craftsmanship, is backed up with our team members' expert advice, so you can expect nothing less than the very best results for your project.
Open your home up with beautiful doors Newcastle
With our extensive range of door styles and designs, we're sure you'll find something to suit your home. Can you picture your home with the velvet-matte finish of a Stylelite door, or the smooth, bright and glossy finish of an acrylic door? Maybe you're after the faux wood consistency of a Likewood door, or the rustic and authentic touch with a true timber door? No matter what you have in mind, we've got the experience and customer focused attitude to deliver your vision, every time.
Along with our Hunter and Newcastle door supply and fitting services, we also install cavity sliders for wardrobes and cupboards. To learn more about our doors and the services we provide, contact Elite Kitchens & Bars today.
Kitchens, Bathrooms and Bars Designed With You In Mind
For beautiful kitchens, bathrooms, in-home bars, entertainment areas and custom furniture designed for your specific lifestyle requirements, look no further than Elite Kitchens & Bars.