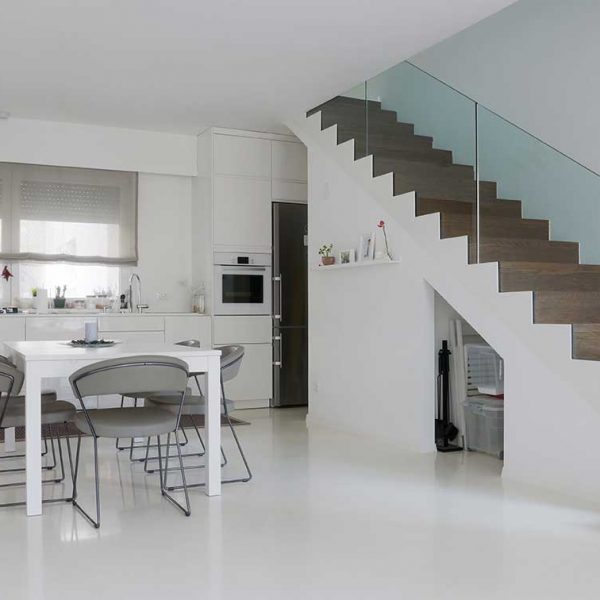 Polyurethane is an incredibly popular material, used in kitchen renovations of all types – from sleek, sophisticated, contemporary kitchens to old-fashioned, country-style kitchens. This is because it is so durable, versatile and suitable to a range of applications, making a polyurethane kitchen the long-lasting heart of your home.
The power of Polyurethane
One of the main reasons a polyurethane finish is a common choice for kitchens is that it is so tough. Kitchens are busy environments, subject to a lot of activity and extreme temperature changes. But, when you go with polyurethane, you don't have to keep an eye on things all the time. The material is so hard that it's extremely unlikely to scratch. Plus, it's made to last, which means that you can expect your kitchen to remain beautiful, even years down the track. We're pleased to say that we've built polyurethane kitchens for hundreds of clients in Newcastle and surrounds.
Another advantage of a polyurethane kitchen is that it's so easy to clean. If you don't want to spend hours and hours scrubbing and maintaining your kitchen, then it's definitely worth considering. To remove dust, dirt and grime, all you need is a soft cloth and some warm, soapy water. There's no call for harsh cleaning solutions or excessive elbow grease.
Your Polyurethane kitchen vision
When it comes to making interior design decisions, Polyurethane gives you plenty of choice. It's available in hundreds and hundreds of colours. So, regardless of the colour palette chosen for your kitchen reno, you'll be able to add Polyurethane elements to match. You can use polyurethane kitchen doors as the dominant material or combine it with others, such as stone or timber. Your imagination really is the limit and, whatever your vision for your kitchen reno, our designers and builders are here to help you realise it. We have years of experience working with polyurethane, as well as numerous other materials, including timber, stone, Corian, laminate, acrylic, Likewood and PureGloss.
Are you wondering whether or not a Polyurethane kitchen would work in your home? Would you like to consult our design team, for expert advice? Are you in need of a free quote – no strings attached? Contact us today.
Kitchens, Bathrooms and Bars Designed With You In Mind
For beautiful kitchens, bathrooms, in-home bars, entertainment areas and custom furniture designed for your specific lifestyle requirements, look no further than Elite Kitchens & Bars.