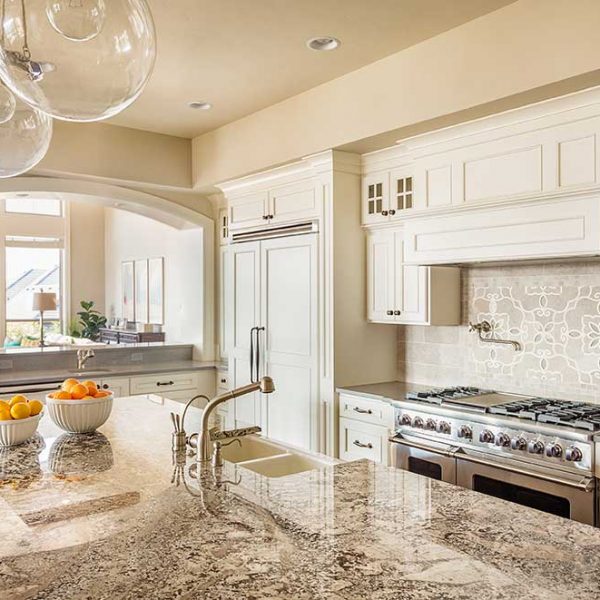 Tecoboard is an innovative material made by Tesrol. It is used in interior design all over the world, wherever designers are looking for a way to create a beautiful, refined appearance. Tecoboard is used, not only for doors, but also for many other elements of an interior, including furniture, wall panelling and built-in wardrobes. So, if you choose Tecoboard doors, it isn't difficult to get them to interact with their surroundings, whether you're adding them to an existing interior with your own custom furniture, or undertaking a comprehensive kitchen makeover.
The highest quality products
Tesrol is made in Europe, according to stringent manufacturing standards. This means you can have peace of mind, in the knowledge that you're investing in a premium product. It is made via a high-tech process, which involves adding duroplast resins to high quality paper, which is then lacquered, to create a durable surface.
Tecoboard is made to last for years and years, even in busy environments, such as kitchens and bathrooms. It is an incredibly resistant material, which means that it withstand temperature fluctuations, doesn't scratch or damage easily and rejects bacteria. If hygiene is a priority for you, then Tecoboard is definitely worth considering.
The Tecoboard touch
In addition, it's an environmentally friendly substance. The paper and laminates involved in its production are free of contaminants, toxic metals and PVCs. Moreover, the paper is created with wood fibres grown in forests that are certified as sustainable.
Tecoboard doors are available in a range of colours, finishes and styles. Just some of the shades on offer include Bright White, Vanilla Cream and Moonlight Grey. Woodgrain finishes, such as Cafe Oak, Whitewash Pine and Euro Walnut, are popular, as they give an impressive imitation of wood, but are much more affordable.
Are you interested in learning more about Tecoboard doors? Perhaps you'd like to browse our full range of dynamic doors? Why not send us an email or give us a call now?
Kitchens, Bathrooms and Bars Designed With You In Mind
For beautiful kitchens, bathrooms, in-home bars, entertainment areas and custom furniture designed for your specific lifestyle requirements, look no further than Elite Kitchens & Bars.