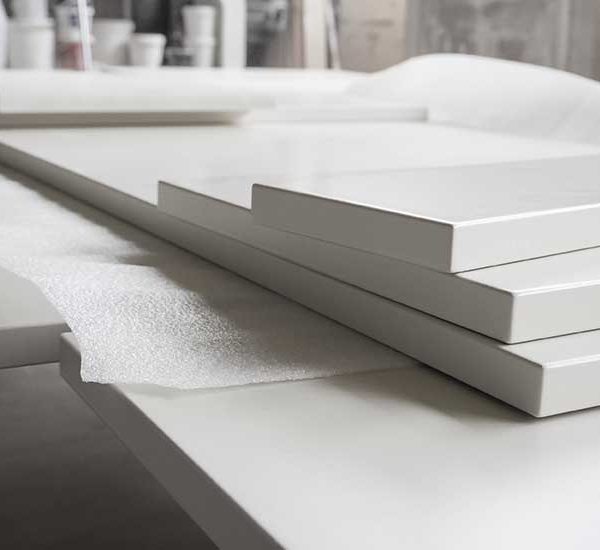 If you're searching for a material with an extraordinarily glossy appearance, then PureGloss might be the solution. This revolutionary finish can create gloss kitchen doors that are bound to stand out, giving your kitchen a luxurious feel. What's more, PureGloss can be used on other elements of interior design, so, if you're considering a kitchen makeover, you could add it elsewhere, such as furniture and wall cladding.
A ten-year warranty peace of mind
PureGloss begins its life in Europe, where the raw materials that go into its making are sourced. In Australia, it is manufactured by Tesrol. Once combined, the materials are applied to fibre board, with lamination techniques that ensure its strength. In fact, PureGloss is so powerful that it has the protection of a ten year warranty. If anything goes wrong, all you have to do is get in touch and Tesrol will fix the problem, free of charge. This guarantee brings peace of mind to many home owners who choose to order Gloss doors through us.
Another attractive feature is that Pure Gloss doors are easy to maintain and keep clean. After years, you can expect the colour to stay in its original condition, even if it experiences exposure to UV rays and other elements. As a result, Gloss kitchen doors are a great choice for houses that enjoy a lot of sunshine throughout the year.
Choose gloss kitchen doors
PureGloss gives you plenty of choices. Sheet are available in a range of sizes and thicknesses. There's a variety of colours to choose from, which are sorted into three categories – modern, solid and metallic – and you can opt for single or double-sided gloss. Whatever your preferences, the Elite Kitchens team can create the right gloss kitchen doors for you.
To learn more, request a no-obligation quote, place an order for Pure Gloss doors or make an appointment to discuss a kitchen renovation in Newcastle or beyond, get in touch today.
Kitchens, Bathrooms and Bars Designed With You In Mind
For beautiful kitchens, bathrooms, in-home bars, entertainment areas and custom furniture designed for your specific lifestyle requirements, look no further than Elite Kitchens & Bars.