Kitchen Renovations Newcastle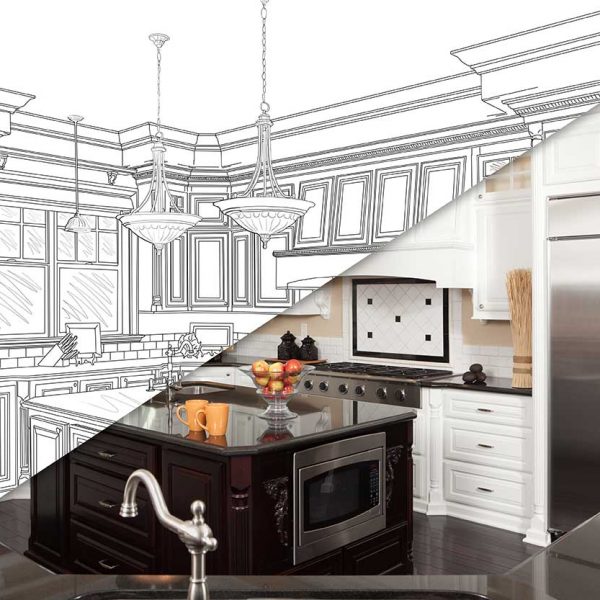 Is your current kitchen too small, too old or poorly designed? Are you finally in a position to build the kitchen you've always wanted? Are you considering a kitchen renovation as a way of increasing the value of your property?
Looking for kitchen renovations Newcastle?
Whatever your reason for a kitchen renovation in Newcastle, we can deliver the kitchen you want. After all, we have spent the past two decades dedicated to local kitchen makeovers and renovating kitchens in Newcastle, NSW. In that time, we've developed a loyal following throughout Newcastle, the Hunter Valley and nearby areas. Much of our work comes to us via word-of-mouth.
Every kitchen renovation begins with an in-depth consultation. This is an opportunity for you to tell us exactly what you're after. While some of our clients begin with general ideas and questions, others turn up with precise plans. Whatever the case, we'll ensure your kitchen renovation makes the most of your space and is impeccably designed, both aesthetically and functionally. Our process includes 3D modelling, so you can see exactly how your kitchen reno will look before construction starts.
The kitchen renovation experts
Our service covers all aspects of kitchen renovations in Newcastle. That includes benchtops, cupboards, drawers, sinks, doors and every accessory you can think of – from taps and doorknobs to lighting. That way, you don't have to worry about coordinating multiple suppliers. Moreover, we keep complications to a minimum by setting you up in a consistent relationship. The team leader who creates your design will be the same one who builds it.
We offer kitchen renovations in Newcastle in a range of styles and materials. Whether you have your heart set on a classic design featuring plenty of timber, a minimalist design splashed with stainless steel or a contemporary design featuring human made materials, such as Corian, we can take care of it.
To discuss your kitchen renovation, get in touch today.
Kitchens, Bathrooms and Bars Designed With You In Mind
For beautiful kitchens, bathrooms, in-home bars, entertainment areas and custom furniture designed for your specific lifestyle requirements, look no further than Elite Kitchens & Bars.