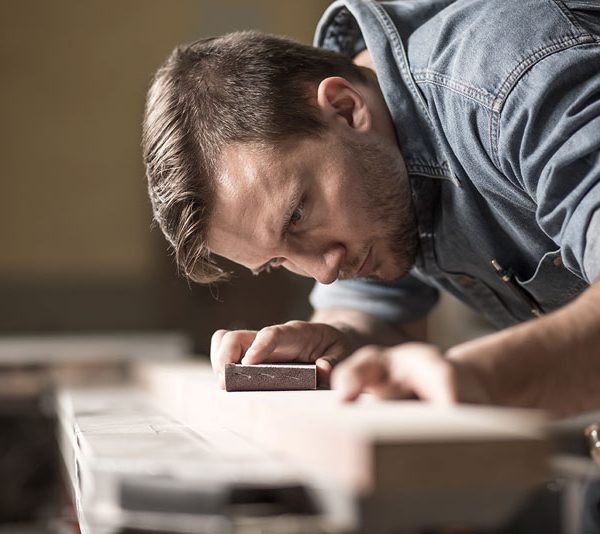 If your aim is to create a classic, inviting kitchen, then choose timber benchtops. Wood has been at the heart of kitchen design for thousands of years. These days, there's an abundance of options when it comes to timbers. Finding one to match your current interior or create a striking benchtop centrepiece for your new design won't be a problem.
Rustic timber benchtops
Many homeowners in Newcastle, the Hunter and surrounding areas prefer timber because it's hard to beat, in terms of creating atmosphere. There's nothing quite like gathering around a wooden benchtop for afternoon tea, a glass of wine and a good conversation. Few materials offer the same combination of warmth, homeliness and style.
That said, timber benchtops are available in a variety of styles, catering to a variety of homes. For a rustic, country kitchen, timber featuring coarse grains and natural variations might be best. However, if you'd prefer a sleek, contemporary appearance for your wooden benchtops, then you could choose a dark, fine-grained wood. There are many other issues to consider, including cut, shape, size and finishes.
Wouldn't you like a wooden benchtop?
In addition, when timber benchtops are a part of a kitchen makeover or a kitchen renovation, it is crucial to think about how it will interact with other aspects of the interior. While some clients aim to include as many natural elements as possible, others combine timber with man-made materials. There is no one-size-fits all approach to wooden benchtops, we're here to help you create a unique kitchen reno, that's perfect for your home. What works for one family is completely different to what works for another.
Do you have questions about timber benchtops or any other aspect of kitchen renovations in Newcastle? Whether you live in the city or further afield, please send us an email or give us a call today.
Kitchens, Bathrooms and Bars Designed With You In Mind
For beautiful kitchens, bathrooms, in-home bars, entertainment areas and custom furniture designed for your specific lifestyle requirements, look no further than Elite Kitchens & Bars.