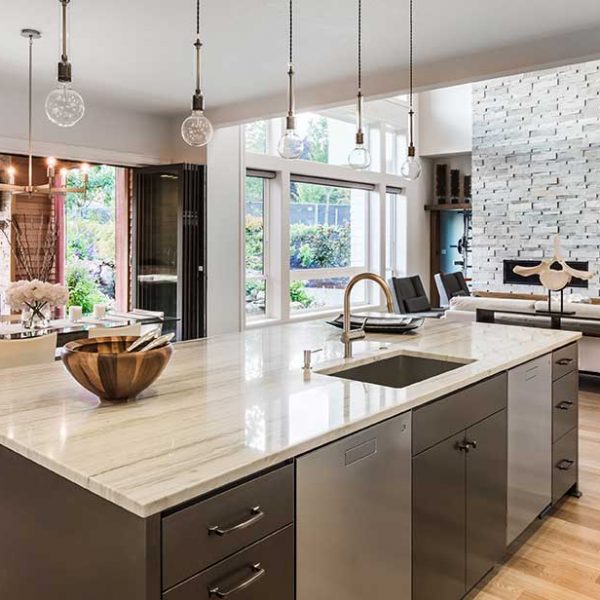 Are you frustrated by your current kitchen? Do you feel as though it could perform better? Does your kitchen seem a bit outdated, particularly when you browse the latest products and design innovations on the market? Would you like to increase the value of your property? There are numerous reasons that can lead to a kitchen remodel. Whatever yours is, it's a major task to undertake. Here at Elite Kitchens, we provide professional kitchen makeovers, informed by years and years of experience. Put your remodel in our care and you won't have to worry about a thing.
Is it time for a kitchen remodel?
There's a lot of decisions involved in kitchen makeovers. But you won't have to make them all yourself. We're here to assist you, at every point in the process. Usually, the first step is considering whether or not you should keep the current layout. Does it work efficiently and seamlessly or do things get in the way? Is there enough space to accommodate your current and future cooking routines? Are major structural changes really necessary or could you achieve your goals with some tweaking? Answering all these questions is the key to identifying your kitchen remodel ideas.
The latest kitchen remodel ideas
Next up, you'll need to think about the details that go into kitchen makeovers, starting with the large objects. If your current pantry and cupboards don't provide enough storage space, then you might consider creating more. If the colour palette is drab and depressing, then you could think about brightening it up a bit or even changing it completely. And then there are all the small hardware details. Are the door handles and hinges working for you or are they noisy and clunky? Does the lighting strike the right balance, so that it's bright enough to prepare food, yet dim enough for atmospheric dining? Are cupboard corners being well used or are they cluttered with hard-to-reach objects? Who knew so much went into kitchen design and installation? Luckily we're here to help!
Whatever the scope or nature of your kitchen remodel, we can take care of it. We bring integrity, professionalism, attention to detail and expertise to every job. Contact us today.
Kitchens, Bathrooms and Bars Designed With You In Mind
For beautiful kitchens, bathrooms, in-home bars, entertainment areas and custom furniture designed for your specific lifestyle requirements, look no further than Elite Kitchens & Bars.