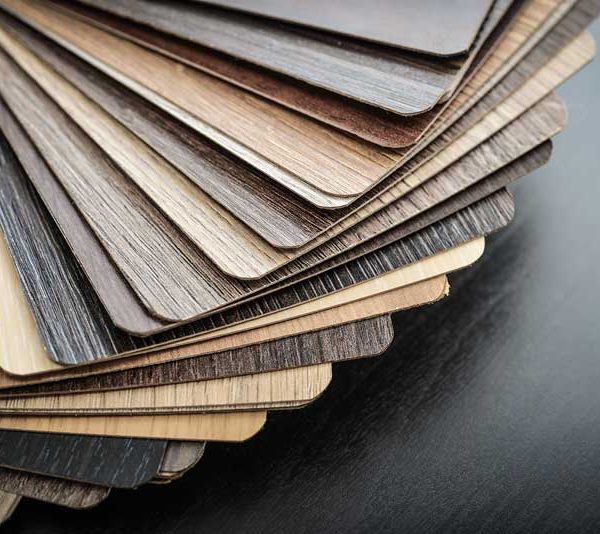 Laminate benchtops are more affordable than granite or timber, yet offer an array of excellent qualities. In case you're wondering what laminate is, it's an innovative material, created by several layers of paper, which are filled with resin, then pushed together. Afterwards, the top layer – the one you can see – is given a stunning finish.
Affordable laminate benchtops
Laminate is an excellent choice for kitchen benchtops because it's waterproof and resistant to scratches. In other words, even if you drop a heavy load onto laminate, you're unlikely to notice any damage. A well-designed, high-quality laminate benchtop can maintain a stellar appearance for decades. In this regard, it's a material that delivers a lot of bang for your buck.
When it comes to colour, patterns and textures, laminate gives you an incredible amount of choice. There are hundreds of options to choose from. So, whatever your interior design, you'll be able to find a laminate to match it. It doesn't matter how left-of-field, creative or unusual your tastes are.
Classic or modern laminate kitchens
As a family-owned business, Elite Kitchens has helped hundreds of local families to design an ideal laminate benchtop for their kitchen. Even if you're just curious about whether or not laminate is the right choice for you, we can book you in for a consultation and talk you through it. In addition to laminate, we make benchtops in a variety of other materials, including stone, timber and Corian. We design and build benchtops as projects in their own right and as one element in a kitchen makeover or kitchen reno.
Discover more about laminate benchtops, custom kitchen furniture, kitchen makeovers and kitchen renovations in Newcastle by sending us an email or calling us today. We are happy to give you advice and provide obligation-free quotes.
Kitchens, Bathrooms and Bars Designed With You In Mind
For beautiful kitchens, bathrooms, in-home bars, entertainment areas and custom furniture designed for your specific lifestyle requirements, look no further than Elite Kitchens & Bars.