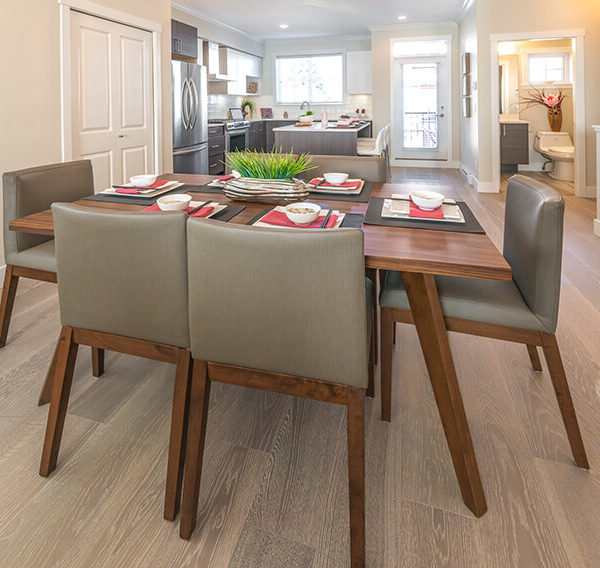 When you imagine your dream kitchen makeover, what do you see? An immaculate, stainless steel kitchen bench? A beautifully-crafted timber breakfast bar, lined with matching timber stools? A massive pantry, where you can store as much food as you need to, without having to worry about finding space? How about a marble vanity or bar furniture?
Whatever your vision for your kitchen, or office, our custom furniture service can deliver it. Simply let us know what you're looking for, then we'll get it designed and manufactured, working closely with you, every step of the way.
Nothing brings better aesthetics, enduring beauty and tailored functionality to a residential or commercial space more than custom furniture created by an expert cabinetmaker who's passionate about what they do. An investment in an area's appearance and functionality, bespoke furniture creates real value for the home or business owner, value they'll enjoy now and for years to come.
At Elite Kitchens & Bars in Mayfield, we're passionate about custom-creating stunning home and office furniture. Bringing a wealth of industry experience to deliver solutions that suit all tastes, requirements and budgets, our Hunter and Newcastle furniture experts work with quality materials and provide custom-made:
To speak to one of the team and learn more about how we can customise a wide range of home and office furniture to meet your specific requirements, contact Elite Kitchens & Bars today.
Our custom made furniture vision
We're passionate about custom made furniture because it's an opportunity for you to create the space you've been dreaming about for as long as you can remember. Rather than having to settle for factory-made objects, you can express yourself and your individuality. It doesn't matter how creative your tastes are, we'll help you turn them into reality. In fact, we love a challenge, so we encourage you to dream big.
We're excited about custom furniture projects of all shapes and sizes. Whether your kitchen reno is for a teeny-tiny space in a studio apartment or for an enormous country mansion, where you're planning on hosting royalty, we'd be happy to work on it. Over years in the industry, we've completed a diverse variety of custom made furniture, leaving hundreds of clients satisfied. We work in a vast range of materials and styles. Among our offerings are bathroom vanities, entertainment units, office furniture and more.
Custom made furniture Newcastle
When you hire us for custom furniture or kitchen renovations in Newcastle or further afield, you can count on our friendly, experienced, highly-skilled team and our outstanding customer service. To find out more about our custom made furniture in Newcastle, or any of our other products and services, get in touch today.
Custom Bathroom Vanities – Custom laundry – Interior Fitouts – Custom Kitchen Furniture – Custom Entertainment Units
Kitchens, Bathrooms and Bars Designed With You In Mind
For beautiful kitchens, bathrooms, in-home bars, entertainment areas and custom furniture designed for your specific lifestyle requirements, look no further than Elite Kitchens & Bars.