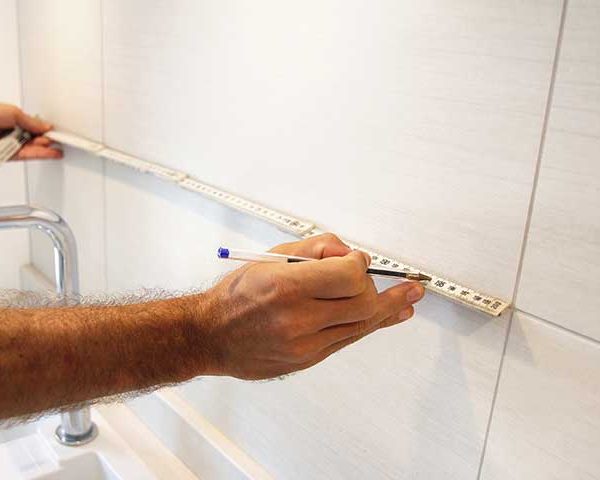 A mirror splashback not only protect the wall and look stylish – they add a sense of space to your kitchen renovation. In fact, interior designers often use mirrors, especially in small rooms, because they trick the eye into thinking there's more room than there really is.
The safest mirror splashback for your home
The mirror used in splashbacks isn't of a standard kind. It's a special, toughened mirror, which, as the description suggests, is resistant to cracking and shattering. Given that splashbacks are usually placed above stove tops, the glass can handle heat without any problems.
We offer a variety of premium quality mirror splashback options. If optimising the impression of extra space is important to you, then clear mirror is probably best. However, other options are available, such as smoky, which is valued for its sleek, sophisticated appearance. Both of these styles suit a sleek, contemporary kitchen design to a fault.
Another benefit of a mirror splashback is that they're very easy to clean, particularly compared with other materials often used in splashbacks, such as tiles or stainless steel. All you need is a soft cloth, such as a microfibre cloth, and some glass cleaner. What's more, glass doesn't tend to lose its new look, even after spending years and years in the kitchen.
Mirror splashback on the wall, who's the best value of them all?
If you're wondering whether or not a mirror splashback would be right for you, then go ahead and ask our designers. We offer an array of alternatives, such as glass splashbacks, photo splashbacks and coloured splashbacks. Our splashbacks can be custom-designed and built, to make sure they fit your kitchen perfectly. How would a metallic splashback look in your new kitchen?
Regardless of which coloured glass splashbacks for kitchens you choose, all kitchen renos come with a ten-year warranty. So, you can relax and make the most of your kitchen, while enjoying peace of mind. We provide a complete service, including planning, design, supply of all products and construction, right down to the last lick of paint. Since founding Elite Kitchens in the late 1990s, we have brought beautiful kitchens to hundreds of homes in Newcastle, the Hunter and beyond.
Get in touch today to talk about mirror splashbacks or any of our other products or services. We look forward to hearing from you.
Kitchens, Bathrooms and Bars Designed With You In Mind
For beautiful kitchens, bathrooms, in-home bars, entertainment areas and custom furniture designed for your specific lifestyle requirements, look no further than Elite Kitchens & Bars.